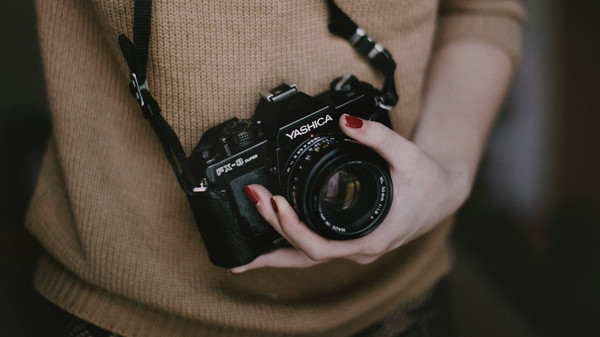 When working with human subjects, the use of unproven approaches is not acceptable. Make a commitment to be evidence-based at what you do. As professionals, we must be applying skills proven to;
Produce desired outcomes

Minimize patient relapse, and eliminate re-admissions and re-incarcerations through effective discharge

Cut costs and redeploy resources efficiently

Strengthen our capacity to confidently practice
It is relatively easy to be evidence-based if you want to. One could say, it can be harder to not be!
Interested in becoming a Certified Evidence Based Practitioner (CEBP)?
Certification for Evidence-Based Practitioner (CEBP)
EBP Society's certification program is a structured curriculum of training and self-study followed with a half-day proctored exam. The process provides practitioners with a standard method to become Certified Evidence-Based Professionals. In addition it creates a progressive professional development vehicle and an outstanding opportunity for individuals to become highly knowledgeable and skilled in evidence-based approaches. Finally, it recognizes the abilities and accomplishments these professionals have demonstrated in the area of evidence-based policies, programs, and practices.
Purpose of Certification and Eligibility
The Certification program is designed to recognize and advance the performance level of practitioners working in human, social and justice services agencies. The program enhances the capabilities of these individuals and their agencies. It also aids in the recruitment and retention of skilled and talented staff members; and enables participants to become part of a nationwide network of professionals devoted to improving their productivity, efficiency, and effectiveness, along with enhancing the performance of their agencies and organizations.
Becoming a CEBP is open to anyone who meets the minimum educational/work requirements, is currently employed, or is seeking employment at a human, social, or justice services agency, or other behavioral and mental health organization emphasizing evidence-based approaches.
Once certified, CEBP's are required to continue their education and professional development, and renew their certification every 2 years.
Certification requires a combination of face-to-face and online training; some required and recommended reading; and successful completion of a proctored exam.
Recertification requires a combination of face-to-face and online training, along with submission of a satisfactory written document.
Application, Admission, and Certification Process.
Use the link below to submit the standard application form,
Once completed, you will be routed to the application fee payment portal
Attend the core and elective courses to satisfy the requirements
MINIMUM REQUIREMENTS
A minimum of 30 Continuing Education Training Hours earned through face-to-face conference/workshop training, online training and required reading as listed below:
Training in Evidence-based Organization Skills (C) (face-to-face):
13 Training Hours
OR
Training in Evidence-based Practitioner Skills (C) (face-to-face):
13 Training Hours
PLUS

Training in Elective or Other relevant course in one specialized domain (Core-C, Advance-A, Elective-E) (face-to-face):
Examples of E & A programs include: MI, CBT, Case Management, Community Supervision, Substance
Use & Abuse, DBT, Seeking Safety, MRT, among others. When in doubt please call our office:

13 Training Hours

Perform combined hours of required Reading (See below) & online eLearning training on Evidence-based
content:

4 Training Hours

Facillitated Training Session:

Total minimum CE Training Hours Required:
30 Training Hours
Facilitated Review Session Dates, and Locations - This takes on dates and locations where EBP Society or an EBP Society Approved provider is offering conferences and workshops. The exam will be graded in a timely manner by faculty approved by EBP Society.
Candidates who complete the steps above will become Certified Evidence-Based Professionals (CEBP). A letter will be sent confirming your status as a CEBP. Your certificate and a supervisor notification form will become accessible online.
CEBP's are recognized online on the EBP Society website and in literature produced and distributed.
Certification Cost - The application fee of $200. Fee paid also confers EBPSociety membership for 2 years.
reCERTIFICATION
Certification lasts for 2 years and must be renewed. During this time, CEBPs are expected to continue their professional development and work to enhance their professional work experience. reCertification can be earned through the following process.
Completion of ongoing training credits through Joyfields Institute, or other approved provider as follows;
A minimum of 26 CE credits earned through face-to-face conference and workshop training in a combination of core (C) and an elective (E), or other core (C) training, plus
A minimum of 4 CE credits earned through online training. These credits must be earned after initial Certification has been awarded.
Submit a standard reCertification application and renewal fee of $200.00
Submit a 2,000 word paper that discusses (a) your use of evidence-based approaches over the previous 2 years, and (b) how your work and your agency or organization have benefited from you becoming a CEBP.
REQUIRED & RECOMMENDED READING
Myers, D. L. (2013). Becoming an evidence-based organization: Demonstrating leadership and organizational growth. Johns Creek, GA: Joyfields Institute for Professional Development. (Available Free from Joyfields Institute or EBP Society)
http://joyfields.org/index.php?option=com_content&view=article&id=88:books-ebos&catid=2:uncategorised
Motivational Interviewing: Preparing People for Change (2nd edition). William R. Miller & Stephen Rollnick
http://www.guilford.com/books/Motivational-Interviewing/Miller-Rollnick/9781609182274
Motivational Interviewing: Core Skills for Durable Change Through Intrinsic Motivation (Available Free from Joyfields Institute or EBP Society)
https://www.joyfields.org/store/2-uncategorised/88-books-ebos

Recommended:
Bazemore, G. (2006). Measuring what really matters in juvenile justice. Alexandria, VA: American Prosecutors Research Institute.
http://www.ndaa.org/pdf/measuring_what_really_matters_06.pdf
Carey, M. (2010). Coaching packet: Continuous Quality Improvement. Silver Spring, MD: Center for Effective Public Policy.
http://cepp.com/documents/Center-for-Effective-Public-Policy-Coaching-Packets.pdf
Carter, M. M. (2010). Coaching packet: Engaging in collaborative partnerships to support reentry. Silver Spring, MD: Center for Effective Public Policy.
http://cepp.com/documents/Center-for-Effective-Public-Policy-Coaching-Packets.pdf
Carter, M. M., Gibel, S., Giguere, R., & Stroker, R. (2007). Increasing public safety through successful offender reentry: Evidence-based and emerging practices in corrections. Silver Spring, MD: Center for Effective Public Policy.
http://nicic.gov/Library/023247
Carter, M. M. (2011). Evidence-based policy, practice, and decision-making: Implications for paroling authorities. Washington, DC: National Institute of Corrections.
http://cepp.com/documents/Parole-Essentials-Practical-Guides-For-Parole-Leaders.pdf
Domurad, F., & Carey, M. (2009). Coaching packet: Implementing evidence-based practices. Hatboro, PA: Center for Effective Public Policy.
http://cepp.com/documents/Center-for-Effective-Public-Policy-Coaching-Packets.pdf
Guevara, M. , Loeffler-Cobia, J., Rhyne, C., & Sachwald, J. (2010). Putting the pieces together: Practical strategies for implementing evidence-based practices. Washington, DC: National Institute of Corrections.
http://nicic.gov/Library/024394
Harp, C., Bell, D., Bazemore, G., & Thomas, D. (2006). Guide to developing and implementing performance measures for the juvenile justice system. Alexandria, VA: American Prosecutors Research Institute.
http://www.ndaa.org/pdf/performance_measures_jj_system_06.pdf
Kempker, G. (2010). Coaching packet: A framework for offender reentry. Silver Spring MD: Center for Effective Public Policy.
http://cepp.com/documents/Center-for-Effective-Public-Policy-Coaching-Packets.pdf
Lipsey, M. W., Howell, J. C., Kelly, M. R., Chapman, G., & Carver, D. (2010). Improving the effectiveness of juvenile justice programs: A new perspective on evidence-based practice. Washington, DC: Center for Juvenile Justice Reform.
http://cjjr.georgetown.edu/resources2/cjjrpublications/ebppaper.html
Rossman, S. B., & Winterfield, L. (2009). Coaching packet: Measuring the impact of reentry efforts. Silver Spring MD: Center for Effective Public Policy.
http://cepp.com/documents/Center-for-Effective-Public-Policy-Coaching-Packets.pdf
Stroker, R. (2011). Paroling authorities' strategic planning and management for results. Washington, DC: National Institute of Corrections.
http://cepp.com/documents/Parole-Essentials-Practical-Guides-For-Parole-Leaders.pdf
Stroker, R., & Giguere, R. (2010). Coaching packet: Establishing a rational planning process. Silver Spring MD: Center for Effective Public Policy.
http://cepp.com/documents/Center-for-Effective-Public-Policy-Coaching-Packets.pdf