Register for upcoming webinars, workshops & conferences.
Annual Conference & Masterclasses
We host live & virtual conferences and masterclasses for developing skills on leadership, individual engagement and care coordination.
Join us for semi-annual event designed for professionals to plan for future EB development and initiatives.
Our semi-annual program dedicated to helping agencies and their staff develop in-house MI capacity is second to none.
~ CASE MANAGEMENT (CM) DAYS -  FALL '23 ~

Engagement, Coordination, Leadership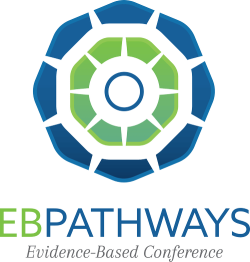 October 11, 18 & 24, 2023

Attend 1, 2 or All 3-Days of Live Virtual Masterclasses
With Optional Credentialing


Learn to adapt what you are already doing - NOT start from scratch!
---
Summary
Plan now to join us for our upcoming conference where you can attend three full-day masterclasses delivered over three back-to-back week for your scheduling convenience. Our focus is on proven professional approaches for strengthening your case management capacity through evidence-based engagement skills for working with the individual, coordinating resources they need to succeed, leveraging their family relationships in community, and a proven framework for organizational leadership desigend to support work being done.
This is an Expert Facilitator-Led Programs for Front-Line, Family Engagement & Leadership Teams!
NOTE: An optional certification is offered along with expert coaching.
Spend 1, 2 or all 3 Days With Us & Other Colleagues...

How It Is Organized
Choose and attend 1, 2, or all 3-Days of live online virtual masterclasses.
Wednesday Oct. 11

: Train frontline teams on approaches for leveraging the power of family relationships to achieve durable client outcomes,



Wednesday Oct. 18

: Train frontline teams on proven "brick laying" approaches for (a) client "contact moment", and (b) assistively coordinating resources clients need.



Tuesday Oct. 24

: Train leadership team on "building a rock-solid foundation" - the proven framework for evidence-based leadership development and organizational sustainability
* Add optional on-demand masterclasses with expert coaching, and optional certification during checkout. Again, your choice.
Start/Stop Times by Time Zone
Eastern: 11:30 AM - 6:30 PM (Ends kind of late uhm? Hey, you start much later also, and that's pretty cool, right?)
Central: 10:30 AM - 5:30 PM
Mountain: 9:30 AM - 4:30 PM (Kind of a normal day for you and thats great too. Sorry we couldn't help you out!)
Pacific: 8:30 AM - 3:30 PM
Alaska: 7:30 AM - 2:30 PM
Hawaii: 5:30 AM - 12:30 PM (Starts real early, Ends real early too!)
Team attendance highly encouraged. Come together and, get on the same page!
Team Attendance Highly Encouraged
Register 4 for the price of 3!!

Bundle & Save

---
Not Yet Ready To Register?